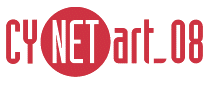 How will digital and physical mobility affect and interact with the way people create and the aesthetic of the outputs? How are new networks based on Web 2.0 services, enabling temporary autonomous identity zones (TAIZ), encourage participation, provoke socialization and collaboration, even, if only for short fluid time spaces?
Can inter-authorship tools enable a state of honest collaboration and multi-authorship acknowledgement. How can creative commons ideas develop for future use?
As networks become components of our all of our everyday lives how will our networked identity/ies, practiced in WEB 2.0, move from semi-passive to truly active? Will we gather a feeling for a collective networked identity? Will identity itself be the main theme of the work to emerge?
This day will explores the physical and digital, the social and work based networking of creation processes for interdisciplinary artistic and technology projects. The aim is to envision the creative outputs of generations to come in relationship to the emergence of second generation realtime globally networked tools.
---
---
Friday 31st October
10am – 1pm
Festspielhaus Hellerau :: Send & Receive culture brunch
Introduction, guided tour and discussion with guests from Romania
2pm – 9.30pm
Post Me_New ID Forum
NETWORKED CREATIONS :: Festspielhaus Hellerau
from 10am
REGISTRATION :: Foyer at Festspielhaus Hellerau
11am – 1pm
Performance Installation :: Festspielhaus Hellerau
»passage« kondition pluriel
12pm
Lunch Available :: Festspielhaus Hellerau
2pm – 3.30pm
Welcome & Introductory Input by
Ghislaine Boddington, Creative Director body>data>space, Research Associate Artist Middlesex University (UK)
followed by Keynote Speech I by
Yacov Sharir, Choreographer & Associate Professor of Theatre and Dance at the University of Texas-Austin (USA)
3.30pm – 4pm
Coffee Break
4pm – 5.30pm
IN CONVERSATION 1
Moderation – Pavel Sedlak – Curator and writer, Deputy Director, CIANT (Czech Republic / Singapore)
Hellen Sky – digital choreographer / performer / director / writer (Australia) with
Sita Popat – Senior Lecturer in Dance at the University of Leeds (UK)
Martin Kusch – artist, kondition pluriel (Germany/Canada) with
Johannes Birringer – artistic director, DAP Lab / dans sans joux (UK)
5.30pm
Empfang / Reception
5:30pm – 6.30pm
Performance Installation :: Festspielhaus Hellerau
»passage« kondition pluriel
7pm – 9.30pm
QUICKFIRE ::
Festspielhaus Hellerau
Moderation – Leanne Bird, Creative Producer body>data>space and Post Me_New ID

Marlon Barrios – dance tech .net (USA)
Scott Palmer and Sita Popat – Leeds University (UK)
Sonja Lebos – Association for Interdisciplinary and Intercultural Research (Croatia)
Ingrid Spörl – Werkleitz Gesellschaft (Germany)
Fiddian Warman – Soda (UK)
Michael Magruder – King's College London (UK)
Nick Rothwell – Cassiel Ltd (UK)
Short Break
Stephane Kyles and Jan Shebak – CIANT (Czech Republic)
Ivor Diosi – CIANT (Czech Republic)
Post Me_New ID – Partners research and outcomes
Eddie Ladd – Dance Theatre, Interdisciplinary, New Media artist (Wales)
Gabriel Vanegas – Director General, ELNIUTON. Magazine (Germany)
Hellen Sky – Choreographer / Artist (Australia)

9:30pm – 12am
Performance Installation :: Festspielhaus Hellerau
»passage« kondition pluriel
10am – 12pm
CYNETart Installations ::
»Rechnender Raum« Ralf Baecker
»Lido« Jan-Peter E.R. Sonntag
»ÆS02 interim camp« Marcus Wendt & Vera-Maria Glahn
»Mutare« Alim Pascht-Han
»[OSZO 24]TM – 4,2 MWh« – »[OSZO 25]TM – Beda Venerabilis« – »[OSZO 26]TM – till death do us part« Ritchie Riediger
»send & receive« exhibition