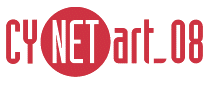 Post Me_New ID

International media art festival CYNETart_08 held in Dresden, Germany, will host the forum "Post Me_New ID" from 31st October to 2nd November 2008. The forum will bring together interdisciplinary practitioners in art and technology to discuss in various formats, from keynotes to Quickfires, issues concerning contemporary and future forms of networked creations and multi-identities. Among the speakers and performers there will be kondition pluriel (Germany/Canada), Mika Satomi and Hannah Perner-Wilson (Austria), Steve Dixon (UK), Yacov Sharir (USA), Masaki Fujihata (Japan), Hellen Sky (Australia), Denisa Kera (Czech Republic/Singapore), Michael Takeo Magruder (US/UK), Fiddian Warman (UK), Sita Popat (UK), Susanne Berkenheger (Germany) and many more.
The forum is planned as a platform for reflection on how we are creatively and socially engaged in digital networks, how we perform our online and offline identities, how we have become plural and variable post human bodies. "We are asking ourselves >what is next?< applying the to-be-presented theories to our own cultural/art creating and networking practices"… says Ghislaine Boddington (United Kingdom), one of the forum organisers.

Title: Post Me_New ID
Format: International forum
Dates: 31st October – 2nd November 2008
Place: Festspielhaus Hellerau, Dresden, Germany
Co-producers: body>data>space (London, UK), CIANT | International Centre for Art and New Technologies (Prague, Czech Republic), TMA | Trans-Media-Academy Hellerau (Dresden, Germany) and KIBLA (Maribor, Slovenia)
There will be a call for Quickfire presentations, designed to enable speakers and delegates to present their ideas in a dynamic and innovative way. Each speaker will have chance to present their project or give an overview of their work in a Quickfire format: 14 presentation slides, 30 seconds per slide, 1 image or 10 words per slide. Please contact Thomas Dumke pmn_id@cynetart.de for more information.
If you have any questions, please contact Thomas Dumke, head of CYNETart Festival, pmn_id@cynetart.de or call +49-351-8896665.
Schedule of Forum for Post Me_New ID
[ For more information about the Post Me_New ID Forum ]