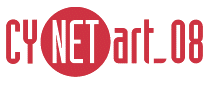 (what comes next?) – the influences of everyday life on our future to come
In the search for a post me-identity, networking is a central element. As we enter the expanded world of Web 2.0 we enter a place of extended self … we create our online identities, our avatars and our multi-selves and we shift the way of "being" that has dominated.
Today many more people engage creatively with text, video, photography, music and film than could ever have been imagined. Telepresence too is evolving through web cams, alongside online gaming environments where people build their own worlds and their own bodies. How will the child of the future look back on the early 21st century in relationship to the history of identity politics? How will the 8 year old of today work and play in 20 years time?
This last day merges the two themes of networked creations and multi-identity creating a future vision debate that we all need time and space to co-conceive.
---
---
Sunday 2nd November
11am
»Music of life« Music&Science – Project of the group of artists PI-XL :: Festspielhaus Hellerau
1pm – 6pm
Post Me_New ID-Forum
FUTURE VISIONS (what comes next?)
– the influences of everyday life on our future to come :: Festspielhaus Hellerau
1pm – 2.30pm
Welcome / Introductory Input by
Ghislaine Boddington, Creative Director body>data>space, Research Associate Artist Middlesex University (UK)
followed by Keynote Speech III –
Masaki Fujihata, Inter Media artist & Professor, Tokyo National University of Fine Arts and Music (Japan)
2.30 – 3pm
Coffee Break
3pm – 5pm
IN CONVERSATION 3
Moderation – Ghislaine Boddington, Creative Director body>data>space, Research Associate Artist Middlesex University (UK) and Pavel Sedlak, Curator and writer, Deputy Director, CIANT (Czech Republic / Singapore )
Denisa Kera – National University of Singapore (Czech Republic / Singapore) with
Mika Satomi – University of Art and Industrial Design Linz (Japan/Austria)
plus 5 x 5 minutes of visions and overviews from the 3 days by selected participants
and visions of the future from the audience plus final conclusions