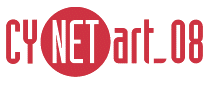 What is the relationship between identity and digital culture? How does the use of digital tools and network potentials shift identity psychologies in Europe in the 21st century?
Are the "I" politics of the west in the 90s dominant or is there now a space for "we" potentials of the next generation to emerge and make new multi-identity citizens?
Are intergenerational identity misunderstandings becoming restrictive to the evolution of new processes and new ID politics?
Can a new collective identity emerge in a Europe still emerging from separated systems based in an I/we syndrome? Is the precondition of the self-conception now linked to that of collective identity? This day will looking at the issues of identity shifts in relationship to a new Europe and digital culture, drawing from the experience of the attendees, and in particular visioning forward to the next generations of young "Europeans" and the way they will form their (multi-)identities through their work and play in physical and virtual worlds.
Break Out groups:
New Publics – spectator/creator
How will the creative participation of audience as players (not just spectators) affect and change artistic processes, the tools in use and the culture created?
Innovators or Imitators
Where and how do the true innovators come to the forefront? Is there a problem of mainstream imitators plagiarising the innovators, disallowing a true acknowledgement of interauthored cultural processes and outputs? How can the value chain from the true innovators to the mainstream be recognised and enabled in a fair and encouraging way?
---
---
Saturday 1st November
11am – 7pm
Post Me_New ID Forum
MULTI – IDENTITIES :: Festspielhaus Hellerau
11am – 1pm
Welcome / Introductory Input by
Ghislaine Boddington, Creative Director body>data>space, Research Associate Artist Middlesex University (UK)
followed by Keynote Speech II –
Steve Dixon, Theatre Director and Professor / Pro-Vice Chancellor Brunel University (UK)
1pm – 2pm
Lunch Available :: Festspielhaus Hellerau
2pm – 3.30pm
IN CONVERSATION 2
Moderation – Ghislaine Boddington
Michael Takeo Magruder – Multi Media artist, Kings College London
(UK) with
Susanne Berkenheger – Artist and CYNETart prize winner (Germany)
Fiddian Warman – Director Soda (UK) with Pavel Smetana – Director CIANT (Czech Republic)
3.30pm – 4pm
Coffee Break
4pm – 6pm
BREAKOUT GROUPS :: Great Hall & Library
Themes:
– GROUP A – New Publics – Spectator / Creator
– GROUP B – Innovators or Imitators
6pm – 7pm
Reportage and feedback from Breakout Groups
7pm
»Perfekt Human« Mika Satomi & Hannah Perner-Wilson :: Festspielhaus Hellerau
8pm
»tram.way Project« Dariusz Makaruk & Katarzyna Justka :: Festspielhaus Hellerau
9pm
Makunouchi Bento & Vali Chincisan, Simultan Screening :: Festspielhaus Hellerau
10am – 11pm
CYNETart Installations ::
»Rechnender Raum« Ralf Baecker
»Lido« Jan-Peter E.R. Sonntag
»ÆS02 interim camp« Marcus Wendt & Vera-Maria Glahn
»Mutare« Alim Pascht-Han
»[OSZO 24]TM – 4,2 MWh« – »[OSZO 25]TM – Beda Venerabilis« – »[OSZO 26]TM – till death do us part« Ritchie Riediger
»send & receive« exhibition
---